Providing the support you need in difficult times
Call or Text 317.978.1292
Email careline@castletonumc.org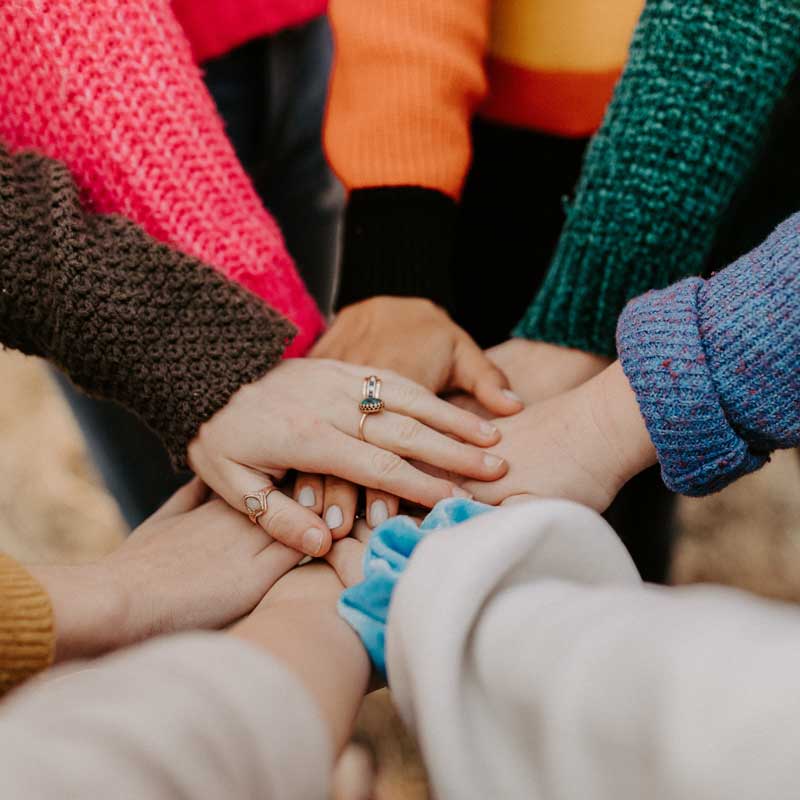 We all have times in life when we need a helping hand.
Castleton Cares is a support ministry that provides extra care in your time of need. Whether you need an ear to listen, food or housing assistance, a spare wheelchair or walker, or any number of other things. We care, and we're here for you. 
As individuals and a community, we are a work in progress.
We have aspirations for who we want to be, but have trouble getting there on our own. Too often, we try to pull ourselves up by our 'boot straps' and figure it out alone.
Caregiver Support Groups
A Caregiver support group for those providing care to loved ones with age-related disorders/diagnoses. It is a safe and confidential place to share experiences, listen, learn, and reflect.
Meet on the 2nd and 4th Wednesday of the month in the Legacy Room, just inside the main sanctuary doors.
Breast Cancer Support
Those who have faced breast cancer in the past, are recently diagnosed, or are currently in treatment are invited. The journey often continues after treatment, and the hope is no one needs to walk this alone. All are welcome to join these women who encourage and support each other with their presence, words, and prayers.
Meet the 1st Wednesday of the month in the Legacy room at 6:30 PM. Contact the office for more information.
Care Support
Whenever you are struggling, the church wants to be there for you! Please reach out to Castleton Cares at 317.978.1292 by voice or text, or email careline@castletonumc.org. You will receive an immediate response.
Walkers & Wheel Chairs
Are you in temporary need of a wheelchair or walker? If so, contact Still Waters Adult Day Center for a loaner at 317.284.0837.
Loaves & Fishes
All loose coins given to the church are put into this fund that goes to support our neighbors in need. Meals, gas cards, and more are paid for through this fund.
Meal Ministry
We have a wonderful group of people whose mission is to show love and care by providing a meal when it comes in handy – after a hospital visit, a new baby, during an illness, or other life struggles. Contact the church office if you or someone you know needs a meal.
Are you or someone you know currently struggling or hurting? Our Stephen Ministers are trained to provide one-to-one care for people who are hurting.
No one should have to hurt alone. 
If you feel like you don't have someone you can genuinely talk to in your life, our Stephen Ministers are here for you.
Stephen Ministers go through a 50-hour training process, continuing education, and support groups to be sure they're prepared to support you! All backed by the national Stephen Minister organization.
Complete the form below to request support from Castleton Cares or one of its ministries. Someone will respond to you shortly to answer all of your questions.