Plan a Visit to Castleton UMC
What to expect on your first visit
We want you to feel welcome and cared for on your first visit to Castleton!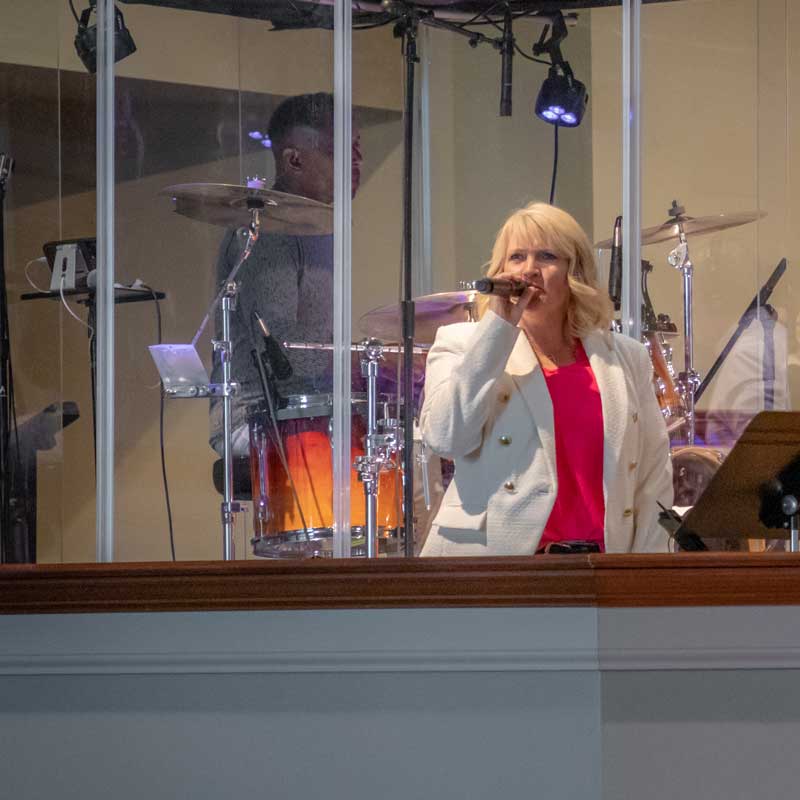 What to expect when you walk through the doors.
What should I wear?
On Sunday mornings, you will find people wearing a variety of attire. Some will dress more traditionally in a suit and tie; others will be in jeans or shorts, a t-shirt, and everything in between.
Dress however you feel most comfortable!
How long are services?
Typically, just under one hour. We have two styles of worship services for you to choose from
Our 9:00 AM Traditional service features an organ, piano, a choir, and more liturgical aspects.
Our 11:00 AM Contemporary service has a live band and a more relaxed feel.
What about my children?
Your children are more than welcome in either worship service if that is what you prefer. Children may sit with their grown-ups or at our Pray Ground at the front of the right side where they will find several quiet age-appropriate activities. We even have several kids who will run and dance in the aisles during music at 11:00 am.
We offer nursery care during the 11:00 service. Kids' Church (K-4th) and youth ministry (5th-12th) meet during the 10:00 AM hour on the 2nd floor of the Armstrong Wing.
Anyone at our welcome center will be happy to help you find the right place for your children.
Can someone meet me to show me around?
YES! Complete the form at the bottom of this page and someone will gladly schedule a Sunday to meet you at the front doors and personally guide you through the morning and answer any questions you might have. 
Can I attend a Bible study or small group?
Absolutely! We have several that meet on Sunday mornings (as well as throughout the week). 
Visit our Adult Discipleship page for more information and a list of available groups you can pop in on. 
Contact our Hospitality Coordinator
Have some questions? Want someone to meet you on a Sunday morning? Complete the form below and our Hospitality Coordinator will reach out to you shortly.